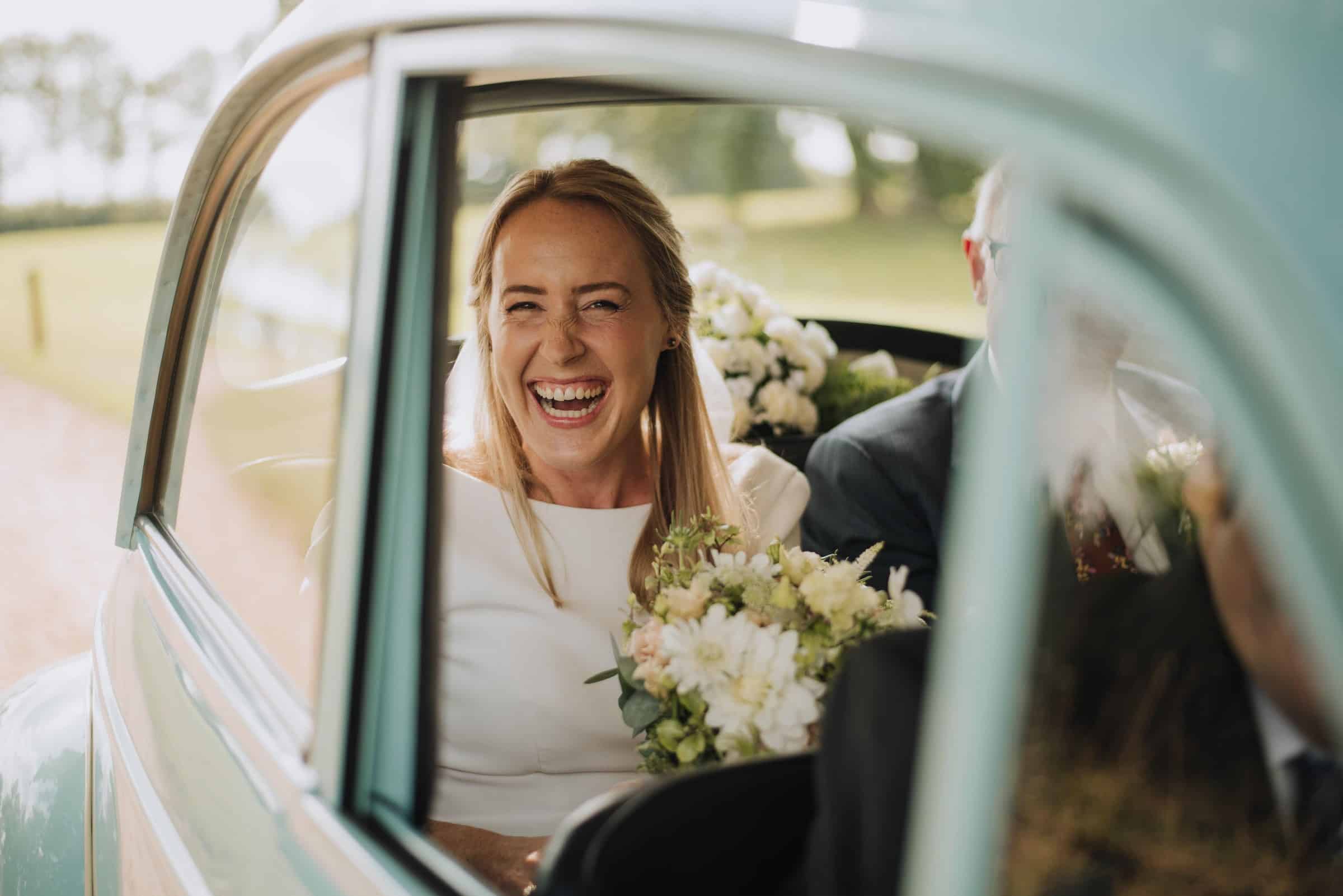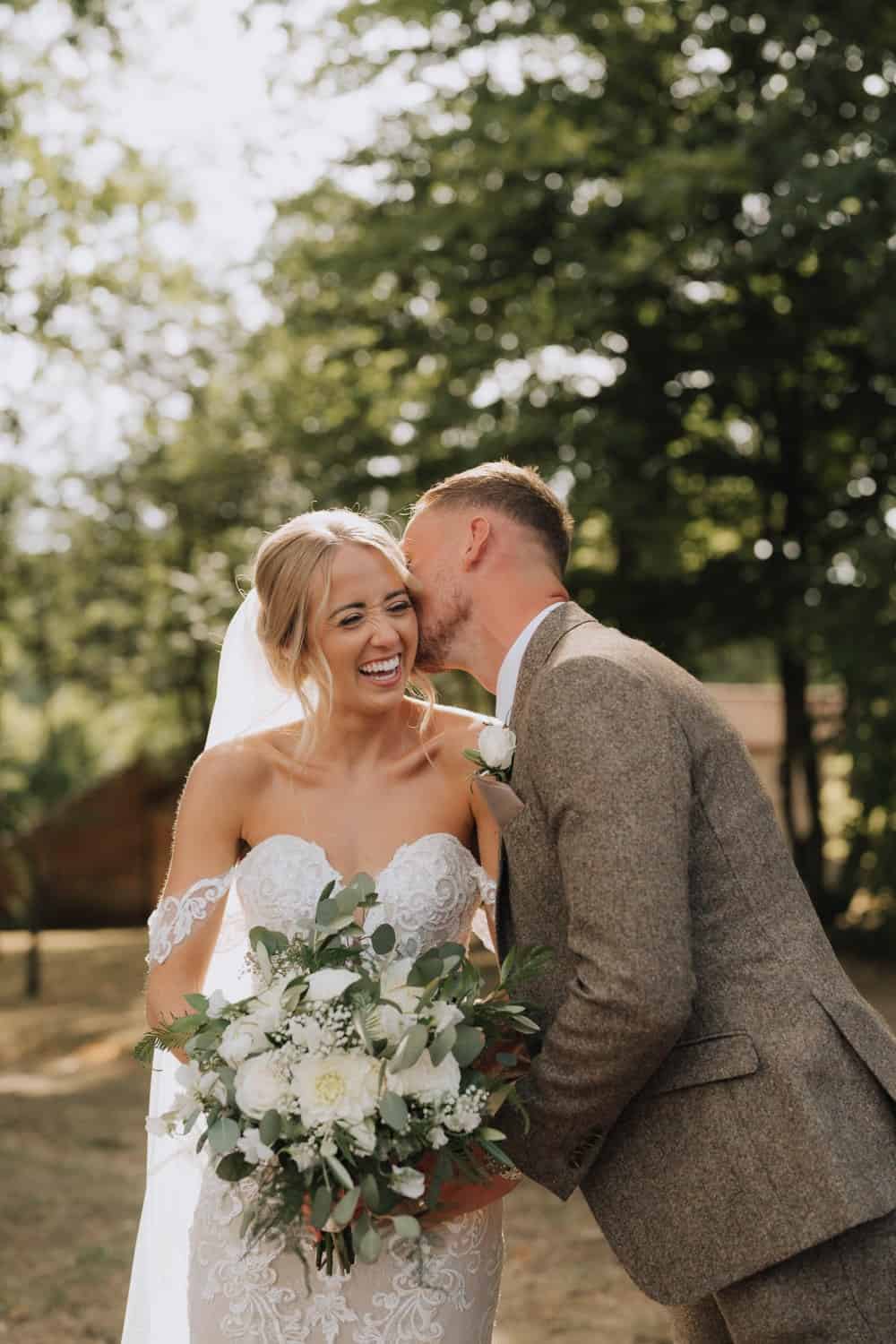 The most common misconception I hear from couples who enquire with me is that you have to love having your photo taken in order to get good photos. Very few couples enjoy having their photo taken – or so they think! I promise that having me shoot your wedding will result in you feeling surprised at how much you will actually enjoy the experience.
I specialise in photographing couples who are down to earth and just want to have fun on their wedding day. Whether it's a traditional church ceremony or outdoor elopement – my approach doesn't change. My style is a mixture of documentary (also known as reportage) and portraits aka group photos. In order to get truly natural photos I love to get to know you. I am a massive advocate for consults over coffee and pre-wedding shoots! Once we have met and chatted you will hopefully feel as though I am more of a friend than a hired photographer on your wedding day! I will be on hand to offer advice in the build up, please feel free to ask me anything!
SCROLL DOWN TO READ MORE ABOUT WHAT TO EXPECT FROM HIRING ME AS YOUR WEDDING PHOTOGRAPHER!
So you've seen my work and read a little about me and my approach! The next step is to fill in my online enquiry form via my contact page. Once I have checked to see if I am free for your date I would love to meet you both over a coffee to discuss your wedding plans and get to know you a little. If you're not local to Norfolk, UK we can organise a video or telephone call. I want to be a familiar face on your wedding day so you feel completely at ease resulting in natural photos!
Once you are 100% happy to go ahead, I will send over everything you need to secure your date. This includes an online contract, basic information questionnaire and a deposit invoice. All of the formal documents will state your names, date and venue of your wedding. You will be able to access these documents anytime during the lead up to your wedding. I will always be on hand to help you with the rest of your planning whether it's offering advice on timings or recommending my go-to wedding suppliers. Please note, your date is not secure until the deposit has been paid and the contract has been signed.
EVERYTHING YOU NEED TO BOOK.
If you have opted for a pre-wedding shoot before your wedding we need to get a date booked in the diary! If you are still on the fence regarding having a pre-wedding shoot head to my couples page for more info. Due to the wedding season, I can only offer weekend pre-wedding shoot bookings during the months of November - March. If you would like a Spring/ Summer pre-wedding shoot that fits into your working day we can always plan a weekday evening shoot! I am always game for a sunset shoot as the light is so dreamy to work with! I tend to book pre-wedding shoots 6 months in advance due to availability.
A month before the date of your wedding I will send you an online questionnaire for you to fill in. This covers timings, addresses, phone numbers and group photo combinations. If you have any questions or further information that you would like to add you can simply let me know via email or enter it in the notes section of the questionnaire. During the day of your wedding I will be on hand whenever needed to make your day run as smoothly as possible! I always want my couples to feel like they're in the company of a friend, not just a photographer. I will offer advice, assist with button holes and help chivvy people along if things need to be kept to a tight schedule. When it comes to group photos I will organise this, often with the help of a bridesmaid and/ or groomsman.
Once I have photographed your day I will let you know the turnaround time for your photos. I will aim to send you a handful of preview shots a week after your wedding so you can reminisce and see how amazing you both looked! All of your photos will be uploaded to an easy to use, private online gallery for you to share and print as you wish. I usually deliver couples' online galleries 8 weeks after the date of the wedding; however, this can change depending on the time of year you are getting married and the volume of weddings I have that month. Once you have received your photos I would love to hear your feedback via a Google Review.