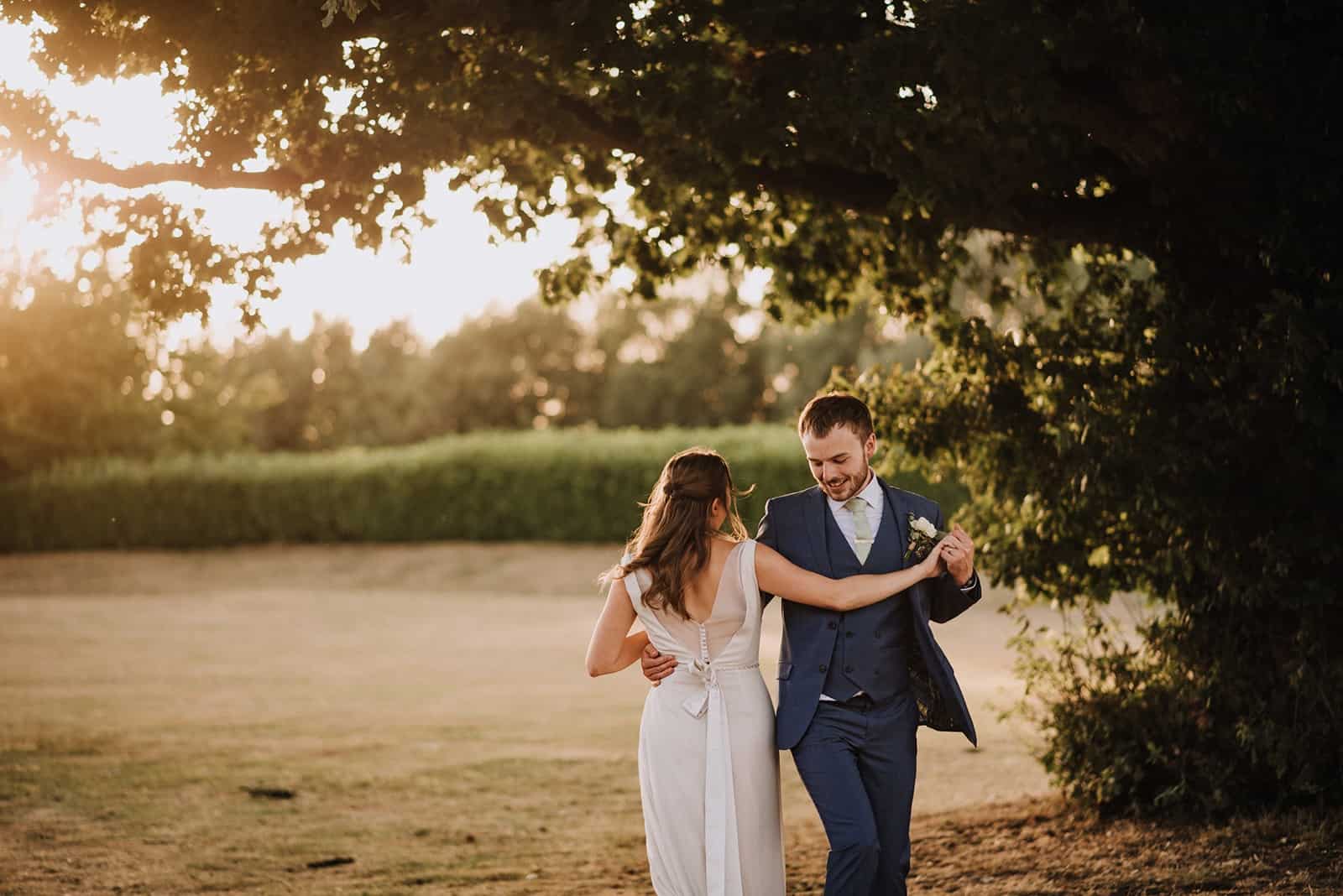 1. PHOTOGRAPHY
the period of time just after sunrise or just before sunset when the light is infused with red and gold tones.
Golden hour is my absolute favourite time to shoot couple portraits! The light is warm and soft which makes it super easy to work with and will result in beautiful, ethereal, romantic photos. In case you haven't got the foggiest idea on what 'golden hour' actually is, it is the hour before the sun completely sets. As the sun lowers towards the horizon it emits a warm orange glow - it's incredible and compliments my natural yet editorial approach to wedding and couple photography. I always advise couples to factor golden hour into the wedding day itinerary however, i realise that this might not be achievable with the British weather! If you love my glowwy couple portraits I would suggest booking your pre-wedding shoot during a weekday evening in the Summer.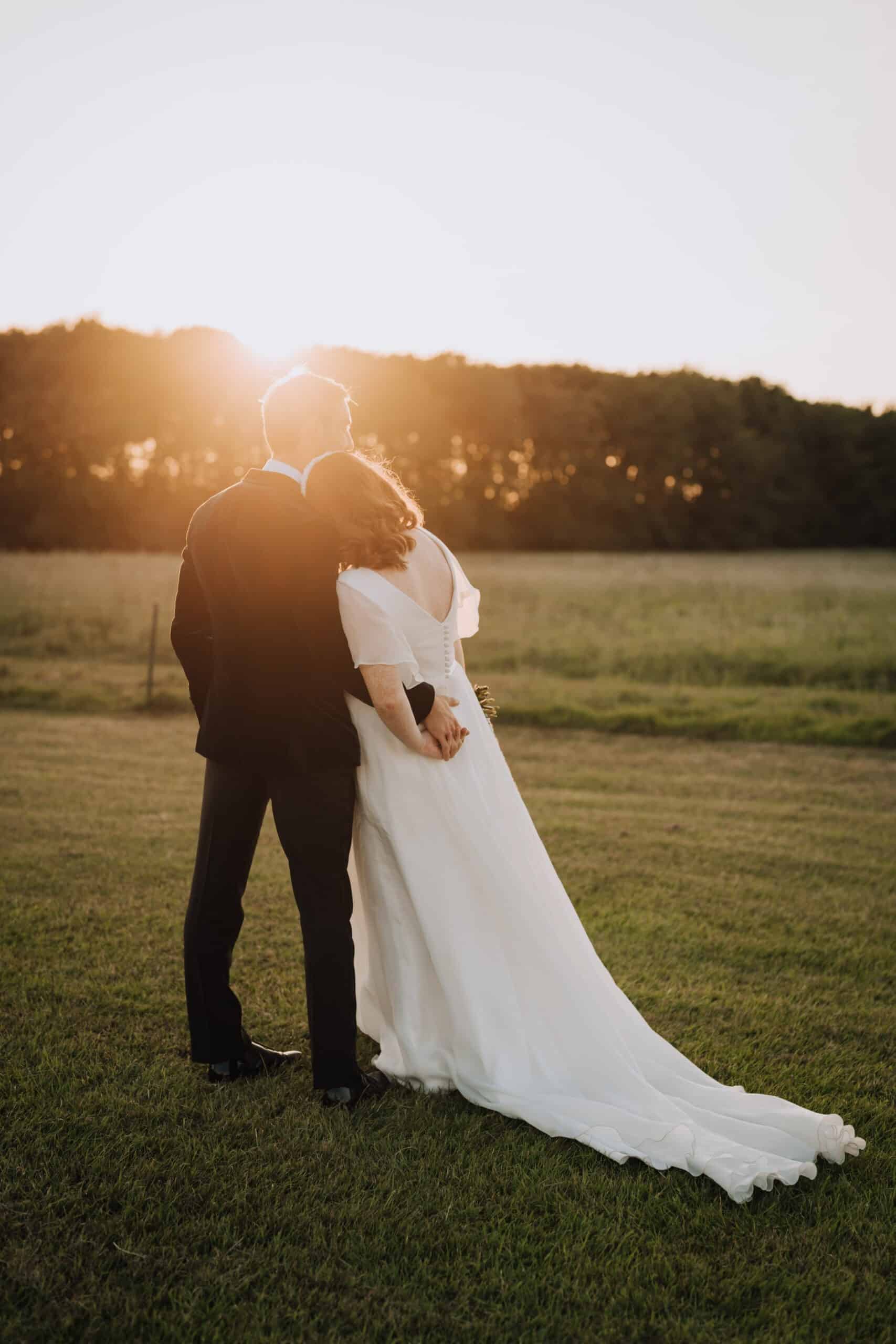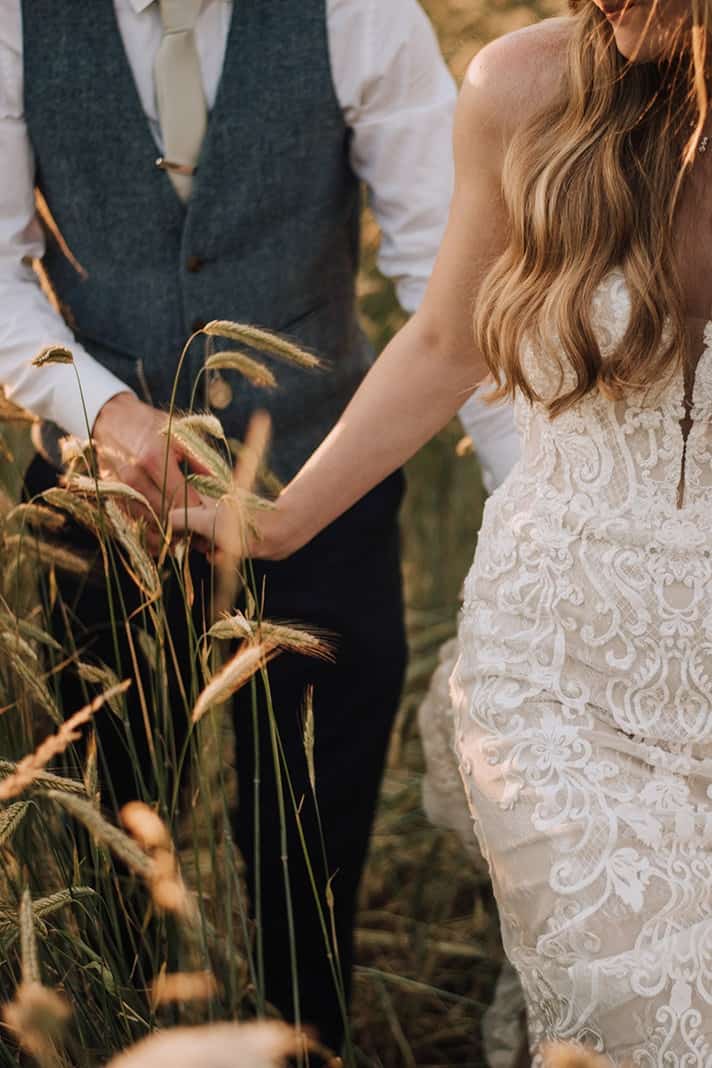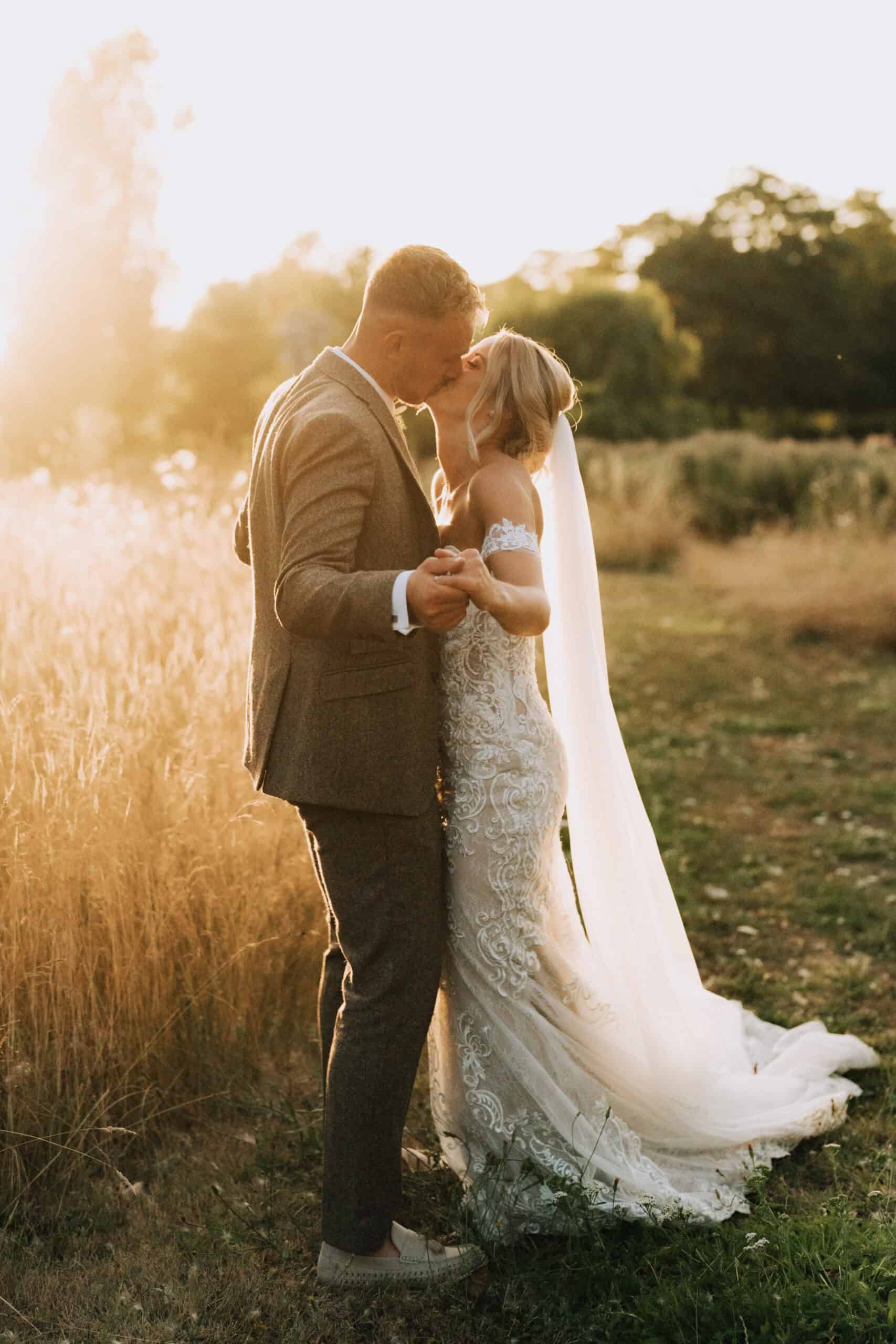 Golden hour timings & how to factor it into your wedding day.
If you love the look of golden hour light in couple and wedding party portraits, it is definitely worth ensuring that you plan the sunset into your wedding itinerary. I have listed the approximate times for UK golden hour throughout the year below. Golden hour will often coincide with your speeches, wedding breakfast and if you are getting married in the height of Summer first dance and dance floor time. As much as I love this time of the evening to shoot, I want you to enjoy your wedding day. For that reason I am more than happy to work with what you would like to prioritise on the day whether that's half an hour of portraits or 5 minutes. We just need to know exactly when the sun will be turning golden so we can run out and make the most of the light in the quickest possible time so that it doesn't interrupt the flow of your wedding day.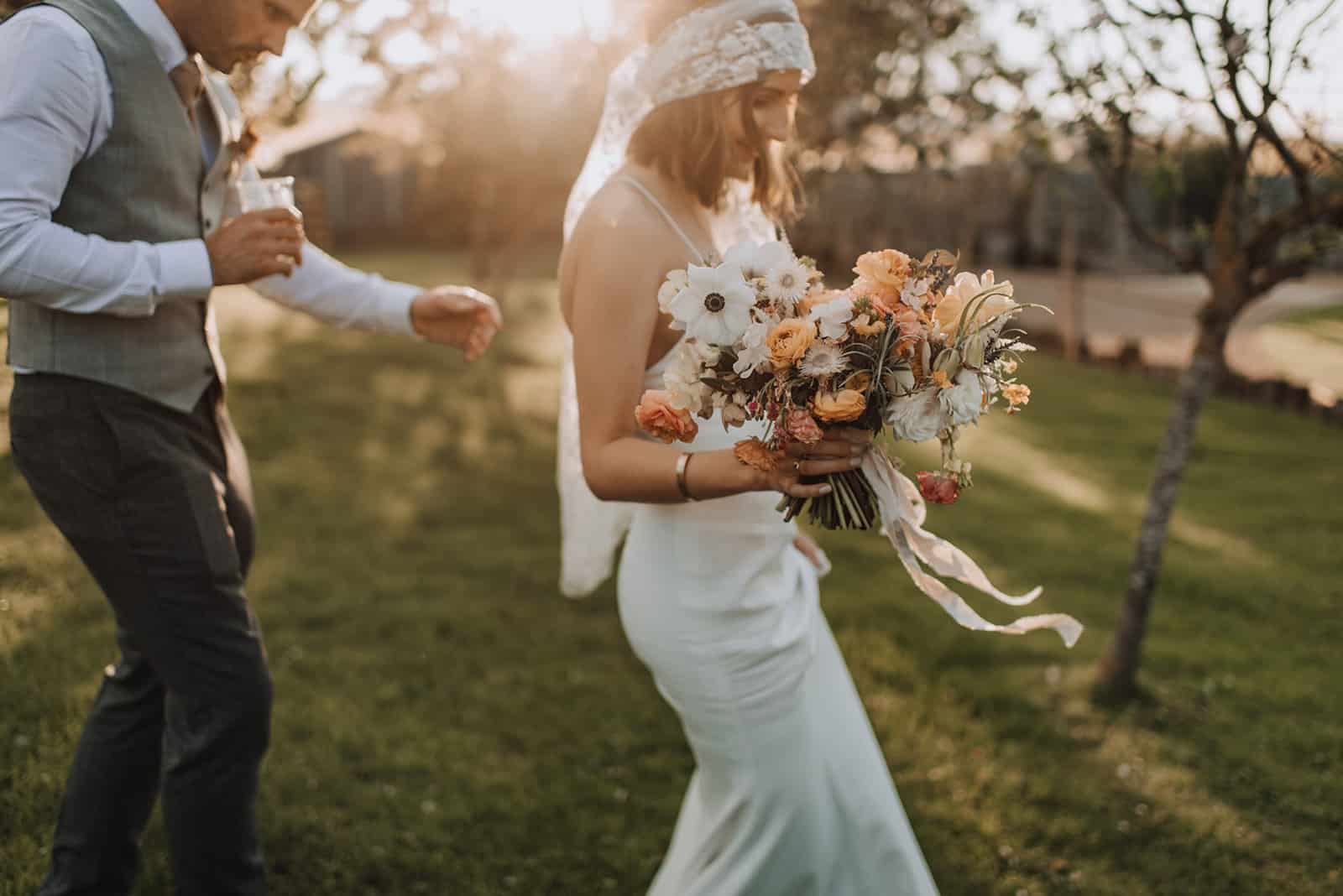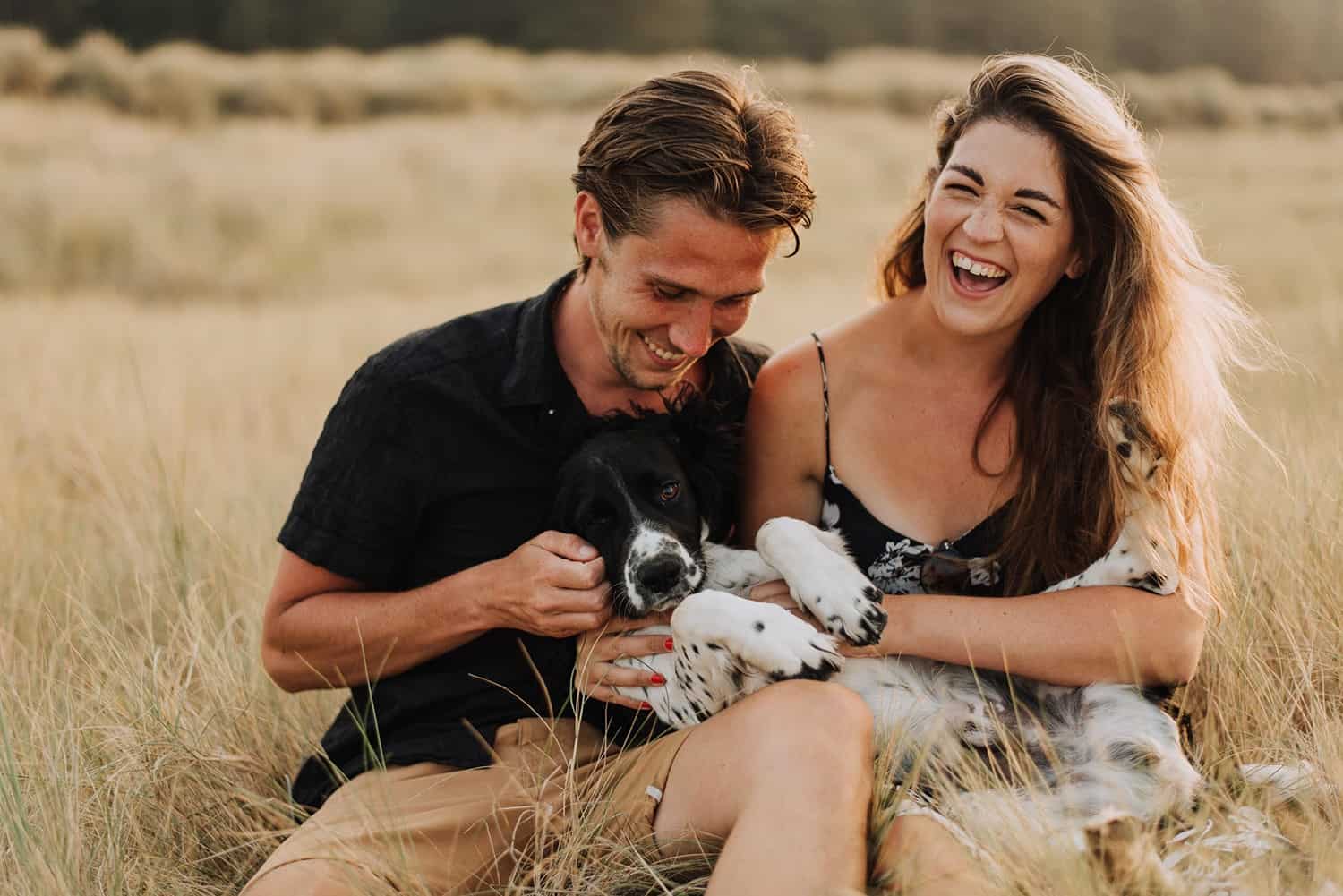 January early
January late
February early
February late
March early
March late
April early
April late
May early
May late
June early
June late
July early
July late
August early
August late
September early
September late
October early
October late
November early
November late
December early
December late
3.15PM
3.30PM
4.00PM
4.20PM
5.00PM
5.15PM
6.50PM
7.05PM
7.40PM
7.55PM
8.15PM
8.20PM
8.15PM
8.05PM
7.30PM
7.10PM
6.30PM
6.00PM
5.15PM
4.55PM
3.20PM
3.05PM
2.50PM
2.55PM
The timings above are for golden hour, not sunset.
Golden hour is usually 30 - 40 minutes before sunset.